Social media links are the backbone of modern internet business, regardless of platform or audience. There was a time when backlinks where the most important aspect in getting a good search engine ranking, and also the easiest to obtain. These days, however, social media is the primary driver of ranking behind only the actual content (and even that can take the second seat to social signals, as I'll show later).
So what's behind this evolving emphasis on social media links and signals? First, undeniably the primary driver has to be simply that people like social media and use (and trust) it. Secondly, Google, Bing, Yahoo and others have realized that backlinks weren't a good metric to measure the importance and value of a page because, well, it is too easy to manipulate. Social signals are both natural and real-time… current attempts to manipulate social signals aside, search engines can better gauge a site's relative importance and the interest of viewers by looking at how many times it is being shared, bookmarked, Tweeted, liked, etc…
The problem is, as I mentioned, that even now people are looking for ways to game the system and get fake likes and shares… but trust me when I say that the search engines will catch up and retroactively punish those people just like they did in the past with spammy backlinks. It'll be relatively easy to see which social accounts are fake and only set up to manipulate social signals because real people act, well, real. Authentic social media links have both short and long-term value and should be at the top of any bloggers priority list.
Social Media Icons
Also, if you want to engage in the current and hot social topics related to your post or site then you should be monitoring conversations related to them. Specifically, I like and recommend that you use the free site socialmention.com to find relevant posts on your topic and get involved in the conversation and build connections… it's the best way to gain relevance and get your own site in front of eyes. Be sure to add social media to website… have icons placed on your site and articles so that it is easy for readers to share and like your content. Webappers is a good resource for cool and free social media link buttons that you can use to customize your site. Social media website integration is an integral part of gaining attention.
Earlier I alluded to the fact that social media links can have more importance than even the actual content on the page. How can that possibly be, you ask? Quite simply, search engines look for the topic or subject of content and then use algorithms to determine value. Let's say a post is about a new dog food, but when you and I read the post we realize that it is clearly poorly written and not at all something we would buy from, BUT, the writer included an incredibly funny image of a dog crapping in his food bowl. People would likely share that post just for the funny image, and over time search engines would measure that crappy content as valuable for its keyword based on the volume of social activity. Integrated social media is now the holy grail for bloggers. See my post on SEO Factors for even more on this.
This realization should drive your focus when you're writing new articles to include something that people will "want" to share. Either incredibly stellar content, or something funny, unusual, bizarre, etc… that they'll want to share with others. I always include a Pinterest Pin button just below every such image to make it easy for people to spontaneously share the image (and my link). Check out this article I wrote at Squidoo and scroll down to see how I used the Pinterest button on cool images. I also try to use catchy introduction images so that if people Pin or share the article from another source (other than my special share button) that it'll use an imagine that get people to look.
Social Media Links Blueprint
But this brings up to the point of this post, getting social media links that work for you. Below is an infographic from TechMagnate.com which highlights the effects that Google's Hummingbird algorithm will have on us and how social media links fit in. In particular, it is crystal clear now to everyone that Google Plus is THE social media that matters most, so if you haven't gotten involved yet you need to start. Of course Facebook matters, as do others, and aren't far behind in terms of value or importance, but when you know that one source stands out then it makes sense to take advantage of it. Have a look.
Free Social Media Links
There are lots of places where you can "buy" likes, shares and tweets, but as we've shown, this is virtually worthless and may even be detrimental to your content. I would avoid places like Fiverr and SEOclerks for gigs involving fake shares. Besides, it's really simple to get your own links and social activity, for free. First, set up an account at all of the top social sites. Here's a great article which discusses where and how you can get dofollow links. Once you have your accounts set up at the bookmarking and social sharing sites, spend just a few minutes each day surfing and liking and sharing relevant content. Time is money so just a few minutes will do the trick. Then each time you have a new post be sure to also share the link on these sites. Here's another great list of the top sites where you can get good dofollow backlinks.
Finally, be proactive with your top sites (Google Plus, Facebook, Twitter and Pinterest) by finding followers/subscribers to join your network… this will be an enormous boost to ALL of your future work, so time you spend there now will pay off for a long, long time. Watch these videos guides to learn how to make social media links work for you.
Using Social Media to Create Links to Your Site – Stephan Spencer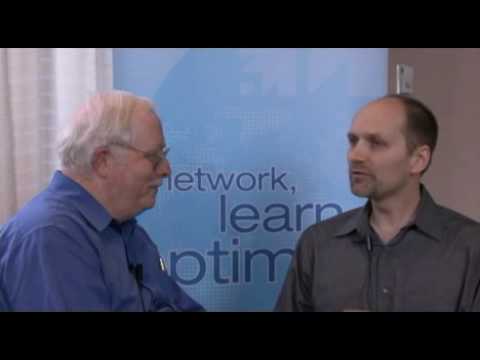 Amy Porterfield does a great job of breaking down how you can start to use social media to your advantage… lot's of people don't understand how simple it is, and this makes it as clear as possible how you can get social media links.
How to Get More Fans on Facebook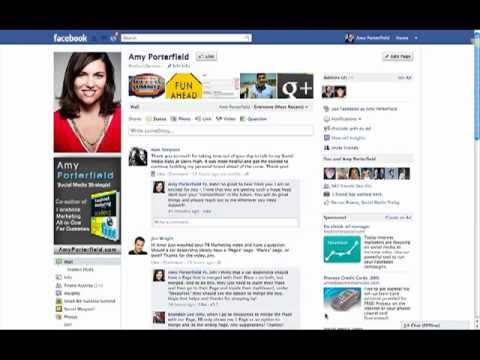 How To Get More Followers On Twitter Using Content