Your Call To Action
In its simplest form, a "Call to Action" is asking or directing someone to do something in particular. Note that I said "in particular." Many, many posts I've read across the web have been highly motivating and even very informative, but fail to give their reader a specific and actionable request to do something. Asking someone to "click here" or "sign up now" are all great calls to action.
Unless you're writing or addressing your audience for purely academic purposes you should almost always have a call to action that is 1) clear, and 2) easy to follow. On this blog I'm writing for and to bloggers, I'm trying to help provide valuable information and resources that will help you make money and reach the success you aim for. If I review or discuss a product that I use and have had success with, I'll invariably have call to action phrases for the reader in which I ask them to review the product further for themselves.
There are, of course, exceptions. Maybe I'm writing a post specifically to cover an important topic, like the one on SEO Factors, but don't have any actionable instructions for them to follow… you aren't always asking for something, right? Some posts are truly academic and helpful and have no follow-up steps for the reader. Hard core sales people will tell you to "always" be asking for something from your readers, but I personally dislike and distrust sites (and people) who are always asking me for something. So unless yours is a fly-by-night, hardcore sales page, you'll be better off respecting your readers by not always asking for something, even simple somethings. But when you are asking for an action, how and when do you ask?
Designing A Call To Action
Below is a great infographic which helps makes sense of soliciting action from your readers, or getting the click. Take a look at it and then we'll discuss the 10 right ways develop your calls, and also look at some call to action examples.
A Good Call To Action
Here are the necessary components of a great call to action that will have a higher rate of engagement than many of the boring or misdirected calls you'll often see.
Format – Buttons almost always perform better than a simple text request. You can use any type of button, or even a regular image with text over it, but studies have shown that people associate the standard button with action and are much more likely to click on it.
Language – As I already mentioned, your call to action must be simple and clear. What exactly do you want the reader to do, and what can they expect… this must be very, very clear or people won't click out on your links. You'll read from almost every expert out there that you simply must use good, strong action verbs in your calls… like
Content – Most of us can improve in this area, but essentially you want to ensure that you're using visually appealing structure (headings, highlight, bold, underline, etc…) and flow so that the reader is engaged and led along the path to engagement (clicking).
Size Matters – I'm guilty of writing too much, too often. But in an email its important to remember how YOU feel when you get email… if it's long and wordy are you likely to read it? However, if its enticing and to the point, and has a very visible and compelling button, readers are exponentially more likely to follow your call to action. In a blog post you can obviously get away with more verbiage, but you still want to keep it to the point as much as possible.
Color – This one is another that has been shown to have a direct impact on clicks. Use colors to make the page exciting and interesting. Infographics, like the one above, use colors for a reason… readers find it much more enjoyable and will stick around longer. I've yet to see many blogs which can pull off so much color on the actual blog itself, but if you could it would be a hit I'm sure.
Location – This is another one that's been known for a long, long time. The call to action button is proven to get more results when placed above the fold, so you'll often see one after a few paragraphs of text, like this one on Corbett's page.
Repetition – You ideally want more than one call on your page… I'd at least recommend that you have one button above the fold and one at the bottom of your content. Also maximize your potential by linking images and banners to the landing page, too.
White Space – This one relates very closely to size… a page that is crammed with test and images is just too much, and too boring. Adding white space livens the page up and breathes life into it… people respond well to it by staying on page longer.
Images – Use engaging and compelling imagery and artwork. Remember that you aren't writing a text book, you're writing sales copy, essentially, and images are a part of that message and engagement.
Bullt-Proof Buttons – This is a relatively newer technique to combat the increasingly popular image blockers that many browsers include. Essentially you're creating a colored box area which is itself linked to the proper landing page, and placing the image inside of that. In doing so, even if the image is blocked there's a nice colored box (add some text at the bottom) which readers can click.
Here are some of the most popular phrases you'll see in call to action marketing:
Click Here!

Download Now!

Immediate Download!

Click Here For Details!

Join Now!

Start Your Trial!

Get a Free…!

While Supplies Last!

Offer Expires In…!

Get It Now!

Get Started Today!

Act Quickly!

Limited Availability!

Reply Today!

Buy Now!

Learn The Biggest Mistakes…!

Take Our Quiz!

Order Now and Receive a Free Gift!

Reserve Now!

Watch This Video Now!

Learn the Top 3 Tips On…!

3 Days Only/Just 3 More Days!

Sign Up While You Can/Before It's Too Late!
If you would like some free button samples and templates…
My top book recommendation!
If you want to really take your conversion capturing abilities to the next level, I highly recommend that you check out this top-rated book at Amazon. It's called "Call to Action: Secret Formulas to Improve Online Results" and it has become the go-to book for those starting their journey to master compelling pages.
While it's not an expert-level book, it does a great job of helping you understand how YOU can implement a better click-through rate on your own pages, which is the definition call to action.It has a great user review rating because of its ability to help make conversions second-nature.
The complaints against the book are people who have simply judged the book against a backdrop it never intended to compete on. That is, the book isn't designed for marketing PhD's… it's designed for people like us who have a lot to learn. In that sense it scores a homerun because you see through examples how regular pages can be made more appealing through colors and visual aids, and how a great button can make the difference.
Finally, here's a discussion on YouTube about getting readers to take the steps you want them to;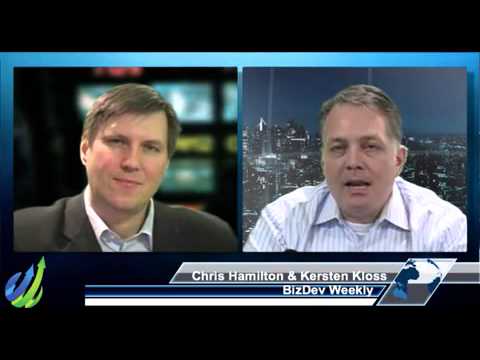 If you found this article helpful, please share it on Facebook, Twitter, Google+ or Pinterest… many thanks!